Kubuntu
is a friendly, elegant operating system. The system uses the Linux kernel and Ubuntu core. Kubuntu presents KDE software and a selection of other essential applications.
We focus on elegance and reliability. Please join us and contribute to an exciting international Free and Open Source Software project.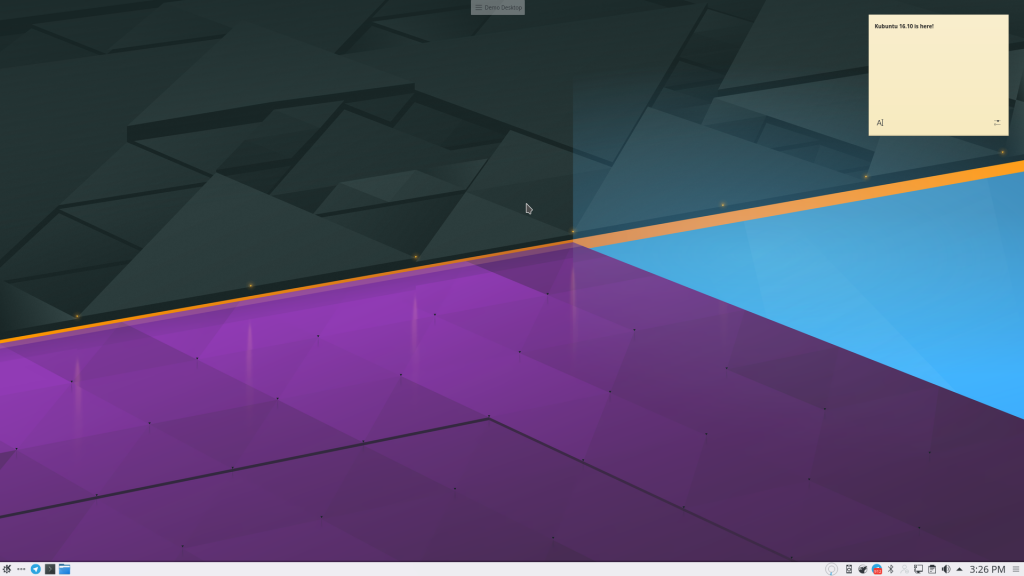 Install Kubuntu and enjoy friendly computing. Download the latest version:
Download kubuntu 64-bit (AMD64) desktop DVD
Torrent
Download kubuntu (Intel x86) desktop DVD
Torrent
PCs with the Windows 8 logo or UEFI firmware, choose the 64-bit download. Visit
the help pages
for more information.
====================
Ubuntu Release notes
For a full list of issues and features common to Ubuntu, please refer to the
Ubuntu release notes
.
Known problems
For known problems, please see our official
Release Announcement
.